About Us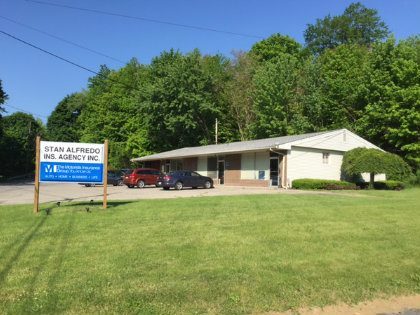 The Alfredo Insurance Agency is a family-owned and operated independent insurance agency that has been in service for over 40 years. Our personal goal is, and always has been, to provide our customers with competitive prices, excellent customer service, and immediate attention to all questions and concerns. We are consumers just like our customers, and we understand the need to streamline and make things cost effective.
We represent several high quality, well regarded insurance providers. This allows us to provide you, the customer, with the most affordable services and rates that best suit your needs. Alfredo Insurance Agency specializes in auto, home, business, life, and health insurance. We are based in Sharpsville, Pennsylvania and service Pennsylvania, Ohio, Tennessee, South Carolina and Florida.
To learn more about the Alfredo Insurance Agency or the services we offer, feel free to drop by our office, call us at 724-962-4150, or utilize our online contact form.
Alfredo Insurance is here to help and saving you money is our main goal.
Relationships are what insurance should be!